Ferries for 2023
The Scenic Lough Foyle Ferry 2023

Foyle Ferry – Greencastle to and from Magilligan Northern Ireland( ROUTE TO GIANTS CAUSEWAY)


Linking the Wild Atlantic Way with the Causeway Coast.

We are delighted to announce that daily  Summer Schedule sailings will continue.

Full details check out latest sailing times on our website www. loughfoyleferry.com

Tel: +353 74 93811901

FERRY OPERATING 2023
Daily from 1st June until Mid September 2023. 
Often operates on Bank Holiday weekends outside of the main season!  Check!
Summer Sailings 2023 from JUNE until mid September.    Check on GOOGLE

PREVIOUSLY
We were delighted to announce the Foyle Ferry was officially opened reopened in 2018!between Greencastle and Magilligan Point. Operating a continuous shuttle service between 9am and 8:15pm #takethescenicroute #foyleferry #loughfoyle  
Important information regarding  sailings – http://loughfoyleferry.com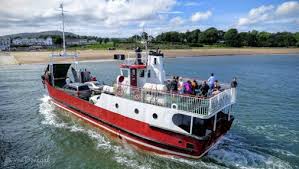 Operating between Rathmullen and
Buncrana 2023     CHECK ON GOOGLE.

Now known as the Lough Swilly Ferry telephone 087 211 2331.   The journey times and fares can be found on the website www.swillyferry.com or email: loughswillyferry@gmail.com  Booking is essential for vehicles

The scenic journey time is 40 minutes.  Operating  7 days  Summer Service from June 2023 between 10am  to 6pm (Buncrana) and 10-40am to 6-40pm (Rathmullan) on a first come, first served service.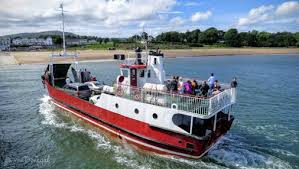 Check website for Summer Timetable 
See   www.swillyferry.com   Email: loughswillyferry@gmail.com
Telephone: 00 353(0)87 211 2331