Welcome to Sandrock Holiday Hostel

"Ireland's Most Northerly Point" open all year. Sandrock Holiday Hostel is located at Ireland's Most Northerly Point at Malin Head overlooking the fishing pier, beach, sea and highlands of Donegal across the bay. During summer months basking sharks, dolphins and seals can frequently be viewed from Hostel.

Amazing Views

The ever changing spectacular scenery, especially the seascape can be observed from the hostel. Sandrock Hostel is situated at Ireland's most northerly point in Malin Head above the small fishing pier at Port Ronan. Because of the hostel's close proximity to the Atlantic Ocean (White Strand Bay) , there are spectacular views of the beach, pier, and headlands of the Inishowen and Fanad Peninsulas and the Highlands of Donegal.

Testimonial

Best hostel I've ever stayed at - looks and feels more like a B&B minus the breakfest. The hostel is directly across from the Atlantic Ocean and you can see many views of mountains in the distance. The couple that runs the hostel truly makes you feel at home and gives you all the information you need to know about the area. Great price too!!! Thank you for your great hospitality and we will try to get back and spend a week.
Online Booking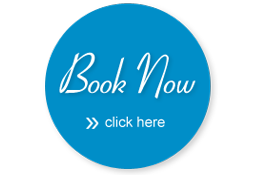 If you would like to make a booking online you can do so by clicking on the link below. Learn More»
Latest News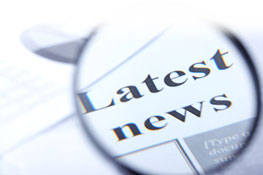 Keep up to date with what's going on via our blog… Learn More»
Get in touch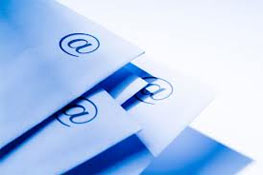 Call or email us to find out when you can stay..Learn More»
Nigel Cooke Photography offers tuition see      http://www.nigelcookephotography.co.uk/workshops/
A Little Bit About My Workshops
You may find my workshops a little different to others that you have been on in regards to the level of tuition that is offered. While of course we look to visit a number of beautiful locations and chase good light,  my focus is heavily weighted towards giving you as much tuition as possible during our time together. This is one of the reasons I keep the numbers very small, as this allows me plenty of 1-2-1 time with each participant.
My goal is to ensure when you leave you are more confident and better prepared to make your own beautiful landscape images going forward. Of course hopefully we also catch some great conditions during our time together so that you can also go home with some beautiful images.
All transport is also included in each of my workshops as I believe is it important to keep our group together as quite often, when in the car, we continue on our discussions or indeed road-side stops can allow for impromptu lessons on composition and light.
Bespoke Workshop ?
Please note I can also cater for a more bespoke approach to your workshop requirements including different dates to the above and indeed longer experiences. Please get in touch to discuss your requirements.
Introduction to Landscape Photography Workshop (Half Day or Full day)
This workshop is aimed at those just getting started in Landscape Photography and comes in either a half day (approx 4 hours) or full day (approx 8 hours) option. To ensure you gain most from our time together, prior to the workshop, your own requirements will be discussed, however some of the techniques we can cover include;
Location Planning
Basics rules of composition
Metering a scene and paying attention to your histogram
Focus techniques and understanding Depth of Field (DoF) to maximise sharpness in your image
Using filters
Long Exposure Photography
While conditions cannot be controlled best efforts will be made on both the half and full day workshops to be in position to make the most of any potential
A fantastic opportunity to explore many of the wonderful locations that the spectacular Inishowen Peninsula has to offer in a relaxed small group environment. Staying at the Sandrock Hostel, which is located right on Malin Head, will put us within a 10 minute drive of spectacular (and sometimes wild) locations to make best use of morning and evening light. My knowledge of the area will ensure we not only visit the key photographic locations, but do so at the right time to make best use of tides as well as weather conditions.
Depending on the conditions (and time of year) the Northern Lights may also be visible. We may also look to do some night / milky way photography. Again depending on time of year and conditions. This will be discussed prior to your workshop. 
Locations expected to visit include Strove Lighthouse, Dunree Head, Kinnagoe Bay, Tremone Bay, Malin Head, Glenevin Waterfall, Doaghmore Beach and Carrickabraghy Castle.
This workshop is aimed at those getting started in Landscape Photography or those looking to improve specific areas and will cover such topics as;
Location planning
Working on your composition for stronger images
Understanding your histogram
Depth of Field and achieving sharper images
Use of Filters (both graduated and full)
Long exposure techniques
Night / Aurora photography (weather depending)
Handheld vs. Tripod workflow
Getting creative with the camera
Evening photo editing sessions (Adobe Lightroom and Photoshop)
FOR MORE INFO SEE:
http://www.nigelcookephotography.co.uk/workshops/