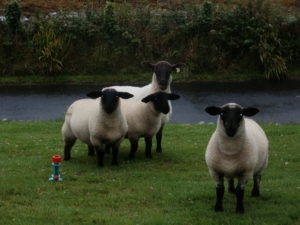 UPDATE 6th June  2020
On the 29th June 2020 we will reopen after being closed since 9th March 2020 due to Government Direction re Covid-19.   Booking direct with hostel is advisable due to the low availability.
From June 29th we are reducing our bed  capacity from 20 to 6 to comply with Social Distancing requirements. The dormtiories will be drastically reduced in capacity. We will have no large group availability unless the small group is a family from the same household.
Once we reach the limited capacity the hostel will close to new guests calling etc.
We will comply with all the sanitisation directions for the safety of guests and ourselves.
Remember to check travel arrangements and Government Directions before booking accommodation..
Ireland is still facing strict social-distancing regulations under the Government' road map for exiting the lock-down.
Reopening of the Hostel cannot take place until the 29 June 2020 at least*and then with only limited capacity to comply with social-distancing.  We intend to reduce our capacity from 20 beds to 6 beds maximum  and then only where social-distancing can be maintained to allow for the safety of guests and ourselves for the foreseeable future.
Bars/Pubs with restaurants  will be open* from 29th June 2020.Social distancing will also apply to bars and restaurants.
*This reopening date will only occur if the virus stays under control.
Keep safe everyone!